In these special times, face masks for basic protection are more needed than ever. Beyond their protective properties, these masks are fast becoming the latest fashion trend. So no matter whether you use them for protection or decorative reasons - our embroidered face masks protect and are easy to make.
We have created an embroidery file for you, with which you can easily make your face mask yourself on your embroidery machine. The protection is suitable for personal use, the immediate environment and for non-medical customers.
Not only do face masks protect your fellow human beings, they can also be a fashionable statement piece. Why not decorate your face mask with nice floral embroidery or funny cat whiskers? An individual design can also help you to differentiate your mask from those of your family members.
Care instructions
The masks measure 240 x 140 mm and are washable up to 60 °C (or 40 °C, if necessary, with the addition of a disinfectant). Please note the washing instructions for the backings and fabrics.
Simple masks provide an effective containment of the aerosol cloud when speaking, sneezing etc. and thus help to protect your fellow human beings.
The masks do NOT protect against infection with the Corona Sars-CoV-2 Virus.

If you want to use a design for medical or certified masks, please clarify the material requirements with the client.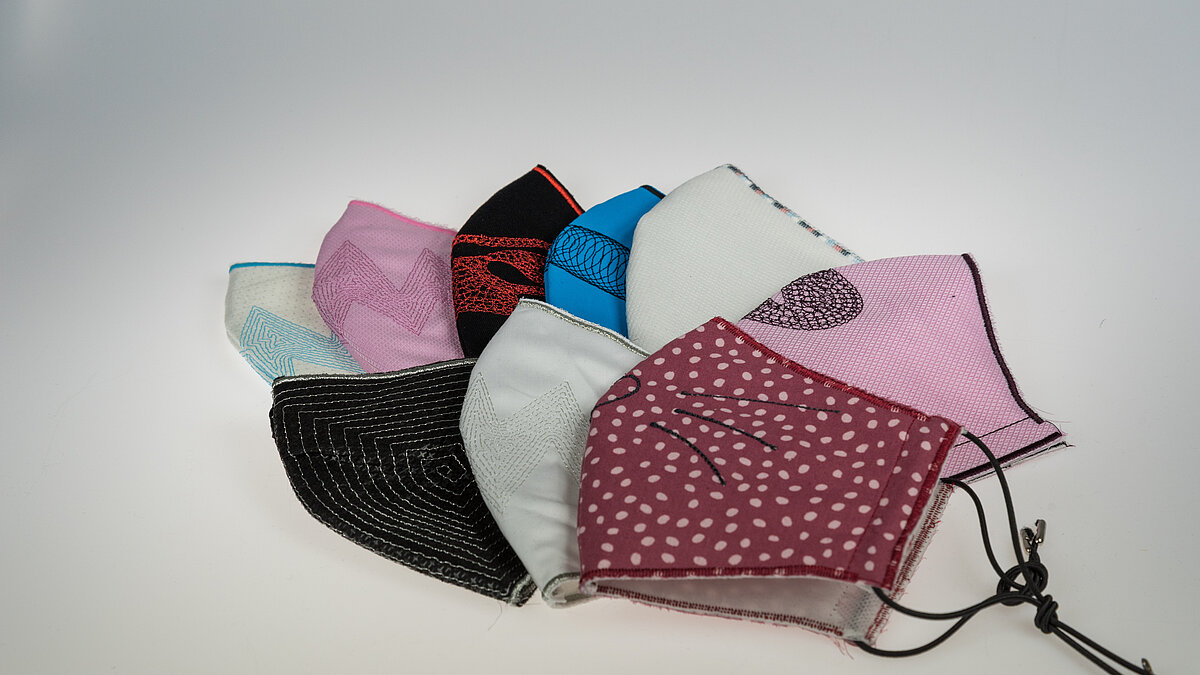 All Madeira shops at a glance
Rights of use
Are you already a Madeira customer? Great! You will receive usage rights for the mask designs free of charge.
Not a Madeira customer yet? Check out our assortment of high-quality embroidery supplies.