Why adjust the needle to the thread and base material? Choosing the right needle helps to achieve the desired embroidery result. The choice of needle essentially depends on the base material to be embroidered and the choice of the thread. A wrongly chosen needle can cause thread breakage, "thread balls", skipped stitches, material damage, puckering or an irregular embroidery appearance.
MADEIRA offers the right embroidery needle for industrial multi-head and single-head embroidery machines and every available thread. Not only do we help you choose the right needle for the job, but we also give you useful tips about needle settings and our assortment. On each of our shade cards you can find the most suitable needle size and shape for your MADEIRA embroidery thread.
The DB x K5 needle system was developed for high-performance multi-head embroidery machines. It is the universally usable system with the highest stability. The purpose of the developers was to reduce skipped stitches and thread breakage as well as material damage and looping.
Brother PR semi-professional single-head embroidery machines require a different needle system. For this purpose, MADEIRA offers needles in sizes 65, 75, 90 and 100, with which all MADEIRA threads can be processed.
SAN 8 FFG 80/12 is an alternative to using DBxK5 Nm 90/14. Size 80 is a thinner needle with a bigger needle eye for use with fine fabrics. We recommend needles with R-points for embroidery on leather/faux leather.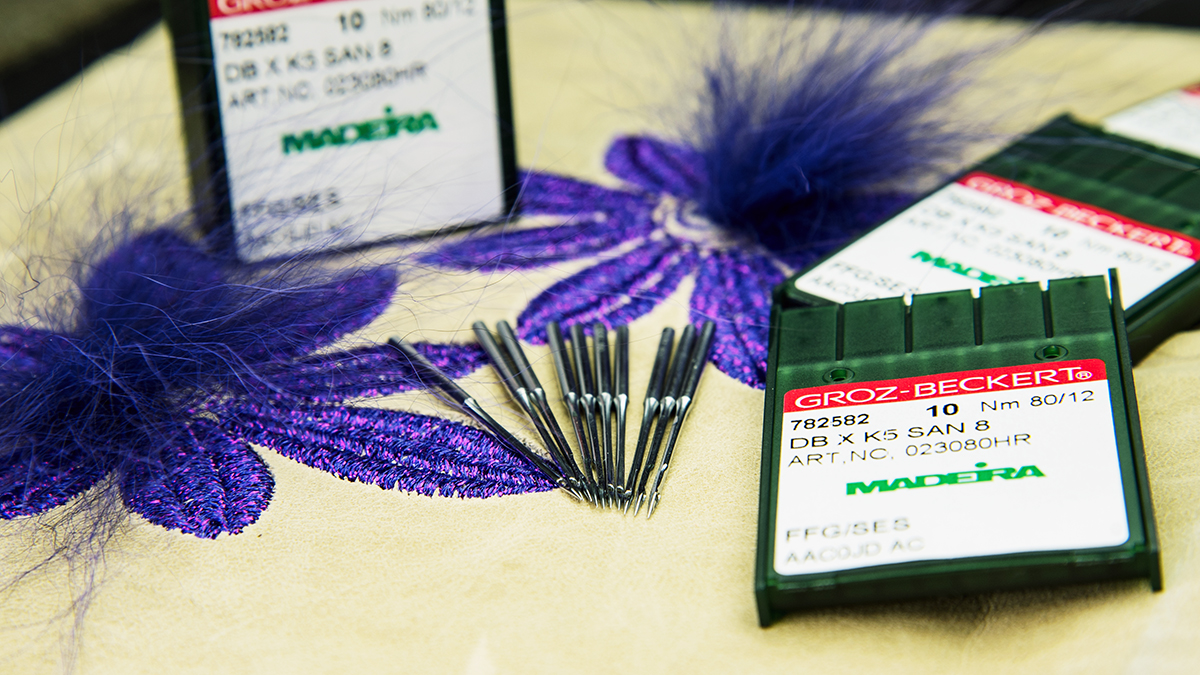 The choice of needle size for various threads and thicknesses may differ in cap embroidery - if necessary, do not use the finest needle proposed in each case, but select the next size up, or even the next biggest one. Where necessary, speak to your machine supplier for more detailed information. Here, we also recommend SAN 1.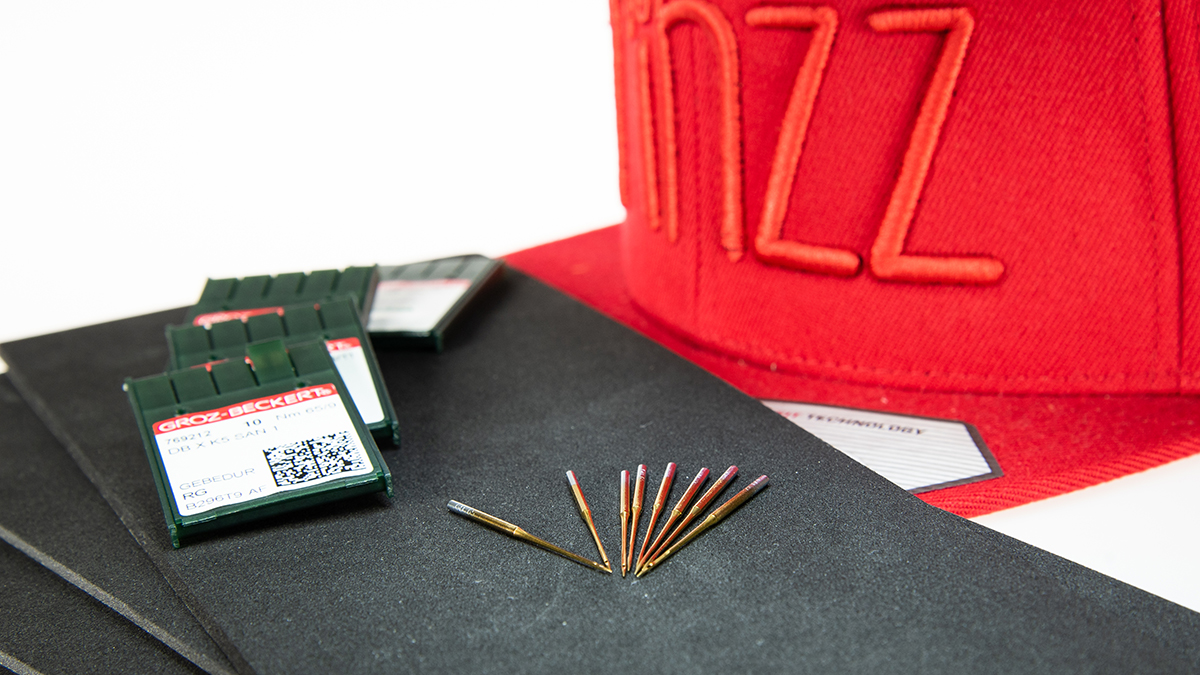 SAN 1 with RG-point needles have an extremely hard GEBEDUR surface coating: the titanium nitride coating provides higher wear and tip protection. SAN 1 stands for a special needle shaft geometry, which ensures greater stability. For 3-D embroidery with foam materials, SAN 1 is also a good alternative.