Always in Focus: YOUR BRAND
We value your brand as much as you do. That's why we have carefully selected a comprehensive portfolio of premium-quality embroidery threads to add value to all your corporate fashion garments with outstanding, beautifully embroidered branding and personalisation.

Download Corporate Fashion Flyer
5 reasons to consider embroidery instead of print to embellish your brand:
Unrivalled sustainability and longevity:

Lasts for the lifetime of the garment without deterioration.

Eye-catching dimensional design:

Adds value to your brand with a motif that stands out from the fabric.

Prestigious and professional look:

High quality for all artwork designs, from serious to curious.

Works on all materials and

Great on polos, t-shirts, hoodies, jackets and much more...

Multiple colours without additional
cost compared to screen printing: No extra cost from 1 up to 15 colours.
Hundreds of colours to choose from.
Madeira materials for corporate fashion embroidery
To embellish and add value to your brand, we recommend to investing in premium embroidery materials. To make this as convenient as possible for you, we of fer a broad range of products, from made-in Germany Madeira threads to carefully selected quality backings, toppings and accessories: Discover top threads in many weights and shades, under threads, tear-away and cut-away backings, wash-away toppings, needles and much more.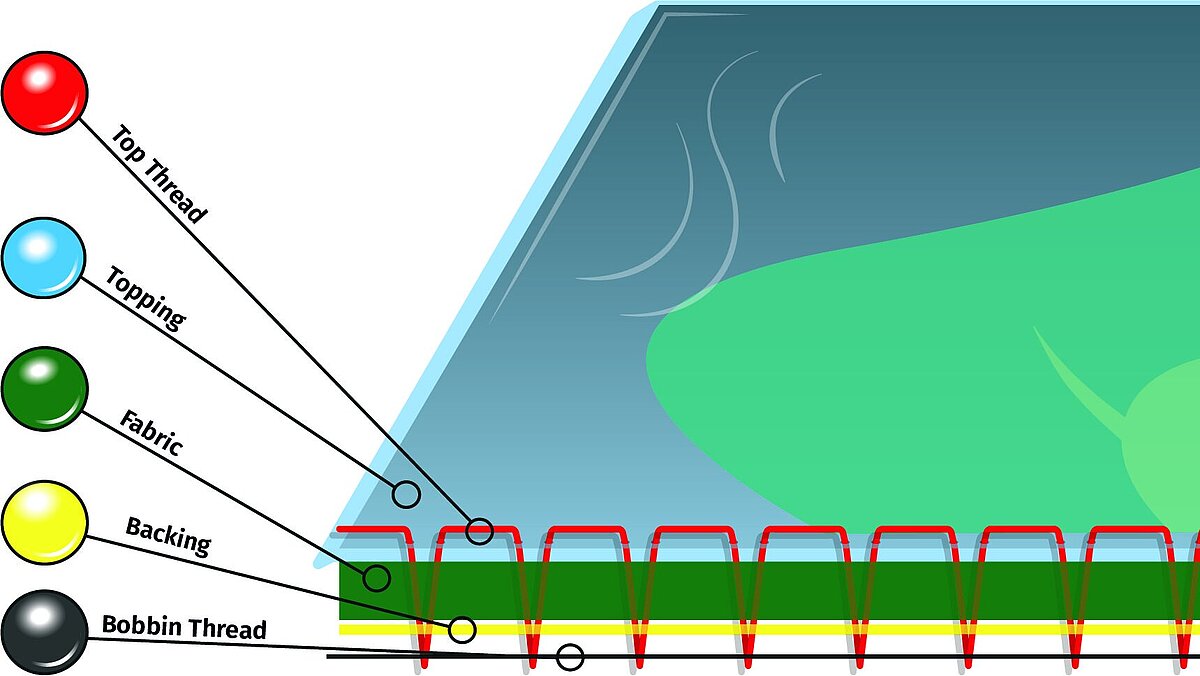 Select the design and the garment you want to embroider.

Define the application of the garment (e.g. trade fair, offi ce or shop fl oor use) and the requirements for the embellishment (industry wash, long lasting, colourfast, etc.).

Select a thread adapted to your needs.

Communicate the design, fabric and thread specs to your punch artist and/or embroiderer.

Receive a fi rst embroidered sample – on the original fabric – correct as often as necessary, proof and validate. Create several "originals" as a pattern for production.

Make sure the pattern is used during production for quality control, as different embroidery machines might provide results off-design.

Save all relevant data for follow-up orders, such as speed used, needles, backings, toppings, hoop type/size, thread type and colour and number of the EMB program version used.

Enjoy your newly created corporate fashion garments.
More than embroidery supplies: Additional products and services
From selecting the right products for your application to suggesting punchers and embroiderers to support you in optimising embroidery designs for best machining performance.
Madeira is at your side in over 60 countries worldwide with subsidiaries, sales partners and logistic centres.
Discover more services and possibilities for support right now at: