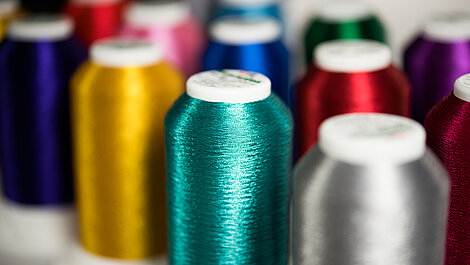 THE METALLIC THREADS for trouble-free embroidery
Our newly developed game changer, the easy-to-use metallic thread CR, is ready to help!
Embroidery meets fashion - when traditional textile finishing technology meets young ideas. 17 fashion design students - an industrial single-head embroidery machine. The result: individual and unusual pieces. The cooperation project with MADEIRA and the AMD Munich shows: embroidery is up-to-date and trendy.