Frosted Matt - for outstanding matte look embroidery

and unique designs
Are you looking for something special? Want to stand out of the crowd with your embroidery designs? Then you're in the perfect place here. Frosted Matt is comparable to no other thread. Its cool, truly frosted look makes this matte embroidery thread the ideal choice for eye-catching, decorative and stylish designs. By not reflecting the light - so without any shine - you can enjoy 201 real, plain colours in their natural beauty. And there is now even more to choose from: discover the thicker version, Frosted Matt 30, and the 12 new colours in weight 40!
Lightfast, intense and bleach resistant colours
Produced using exclusive dyeing techniques, Frosted Matt provides intense colours that are lightfast and bleach resistant. Popular across all market sectors from promotional wear and logos to sportswear, functional clothing and fashion.
Available in 201 stunning shades
Tested and proven to lightfastness standards in the highest category (grade 6-8)
Bleach and chlorine resistant, can be laundered up to 60°C
Avant-garde look and distinctive finish
True colours - the genuine colour of the thread is reflected 100%
The only matte embroidery thread in weight 30 -

Frosted Matt 30
Thick and voluminous, yet lint-free and easy to process on your machine. Frosted Matt 30 weight thread is made for eye-catching dimensional embroidery designs or to fill large surfaces. You benefit from a higher stitch density, saving you thread when used for fillings or backgrounds. Works well to cover 3D foam or for creating volume with underlay stitches. Suitable for decorative stitching and sewing. Provides outstanding effects on denim, shoes, accessories, street wear, outdoor garments and many more.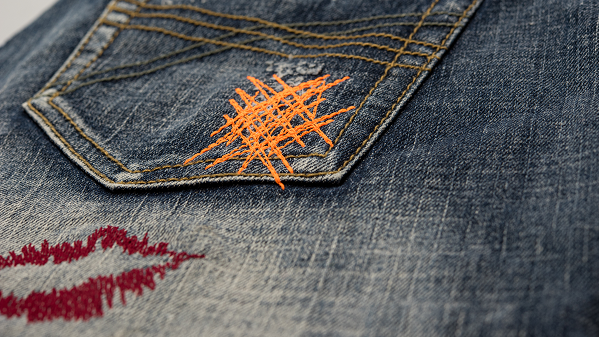 Original fine matte embroidery thread since 2007 -

Frosted Matt 40
The original thin dtex 180 version of Frosted Matt looks optically like a 40-weight thread (due to its construction and the fact that it does not reflect light) but can be embroidered like a 55-60 weight thread. The small needles required lead to only small holes in the fabric during embroidery, making it suitable for thin fabrics. Use it for fine lettering, sharp contours, small details, to create contrast in thread-mix designs or just as your creative heart tells you.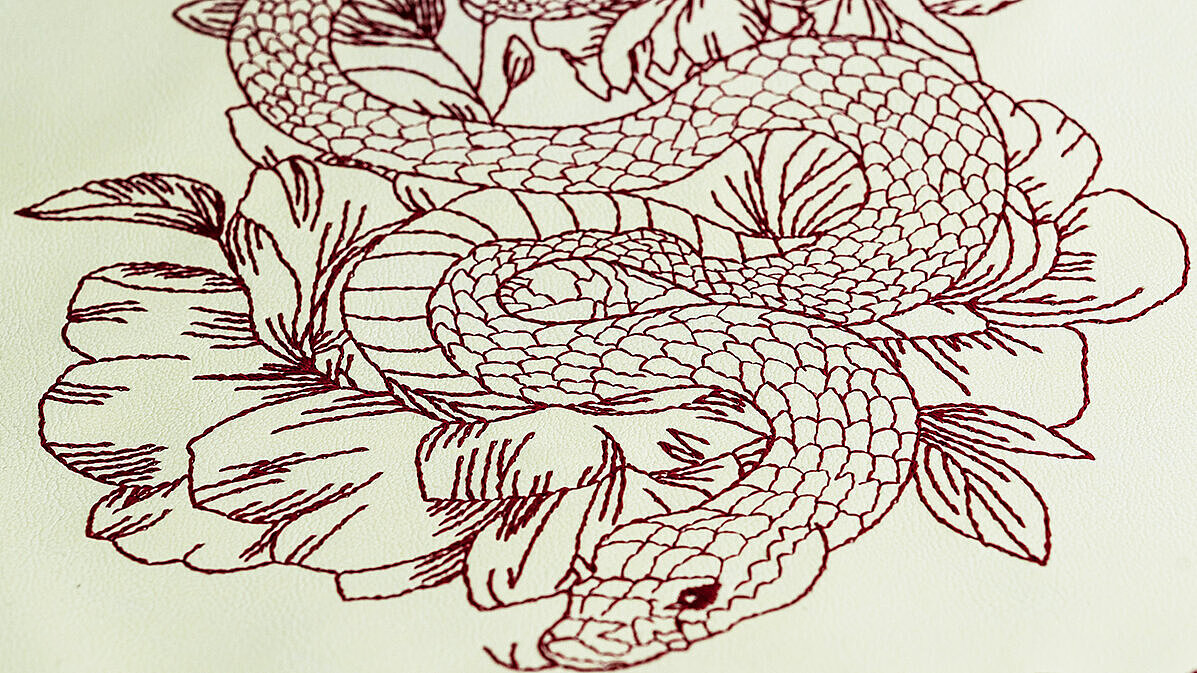 Free designs to test Frosted Matt 30
Get your free dst file and try Frosted Matt 30 for creative filling and multidirectional satin stitches.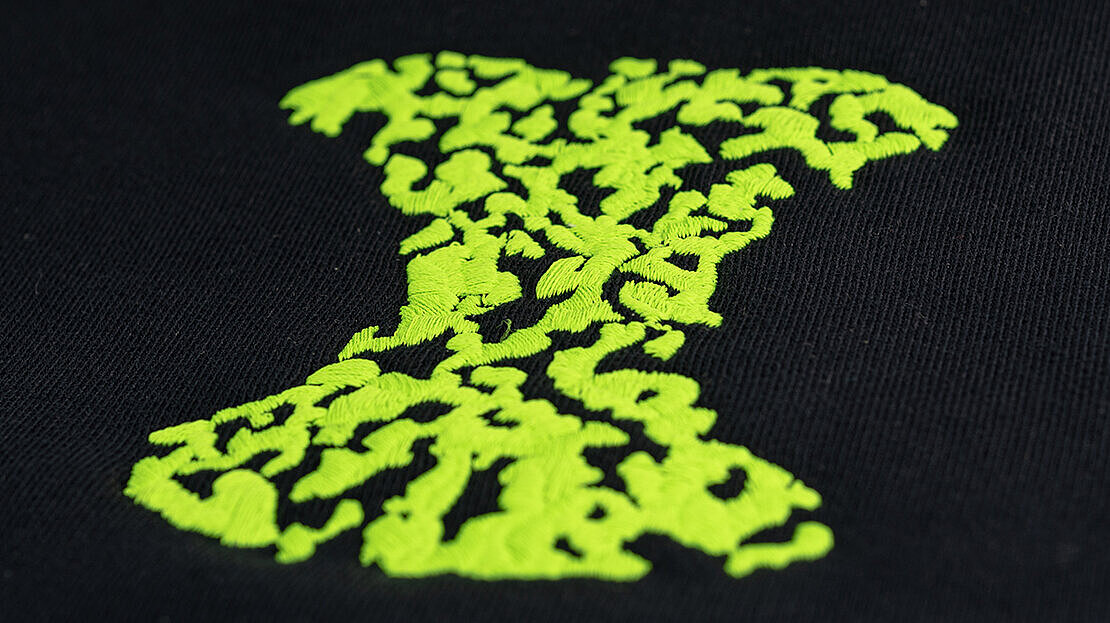 This test design for decorative seams shows how easy it can be to create dimensional embroidery with fewer than 2000 stitches.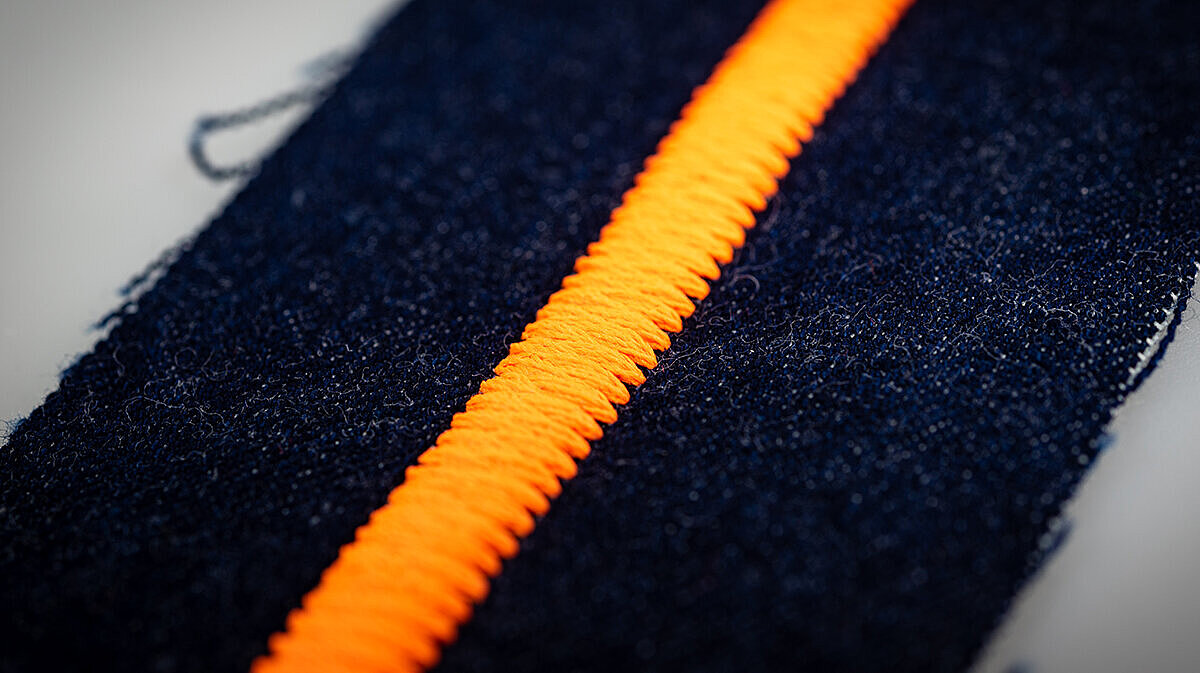 Try fine lettering and details with this three-coloured design and see how just a few stitches with Frosted Matt 30 can create outstanding contrast.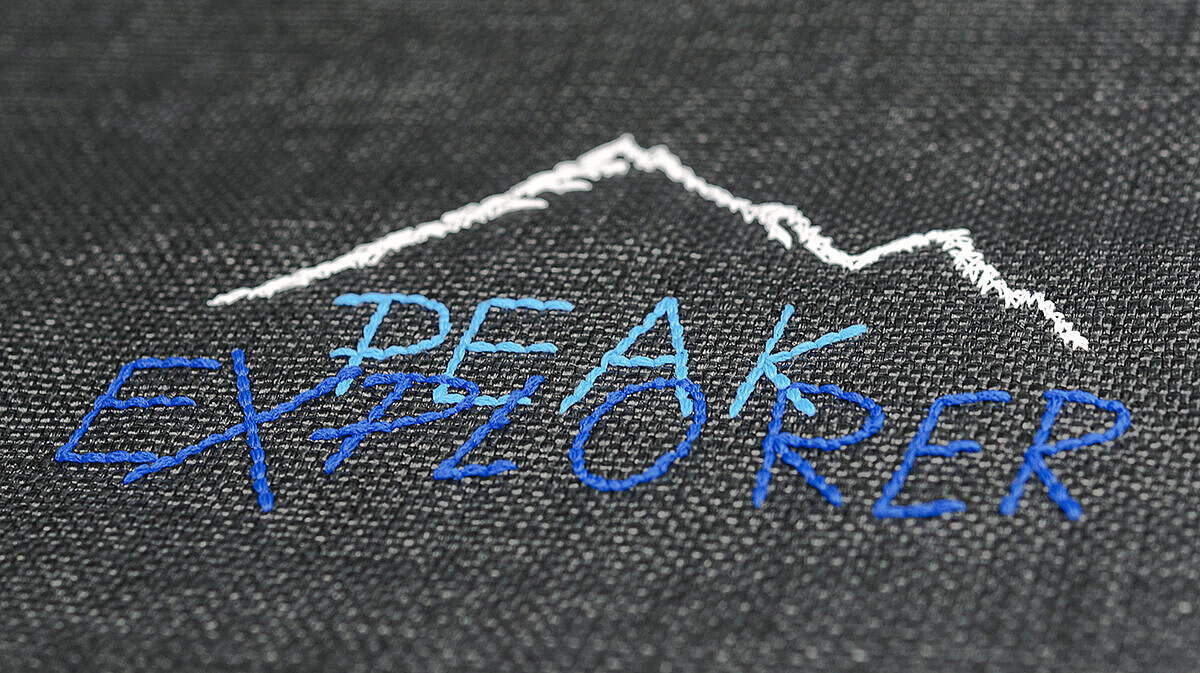 True colours

make Frosted Matt a unique embroidery thread
Frosted matt has been offering an entirely new embroidery experience for the last 10 years. It's cool but pleasant to the touch, offers a soft feel and a large number of beautiful truly matte colours, helping you to create amazing effects and designs. Inspired by the original colours you might encounter during the Holi festival in India, our developers have created this eye-catching thread with a special filament that absorbs the light instead of reflecting it as its basis. It offers you something unique, stylish, nonconformist and timeless in the world of embroidery: a true and authentic colour experience.