Garments often have functional requirements they need to fulfil in the desired application, such as being waterproof, fire retardant or conductive. If you have complex textile circuitry, you may also need insulating embroidery thread. For insulating conductive thread you can use our viscose or polyester threads. As fire-retardant thread we currently offer Polyneon FR, a skin friendly FR polyester.
Fire-retardant embroidery thread
POLYNEON FR is an innovative, flame-retardant thread for embroidering logos or letters onto hardly inflamable textiles such as workwear, construction wear, curtains, car seats or wherever effective fire-retardant properties are required. It is compliant to many regulations (DIN EN ISO 11611, DIN EN ISO 14116 DIN 4102 Part 1) and is certified with STANDARD 100 product class I and II by OEKO-TEX®.
dtex 135x2 thread on 2500 m cones
available in 30 plain and 4 fluorescent colours
for 60/8 - 75/11 needles
optimised for use on industrial embroidery machines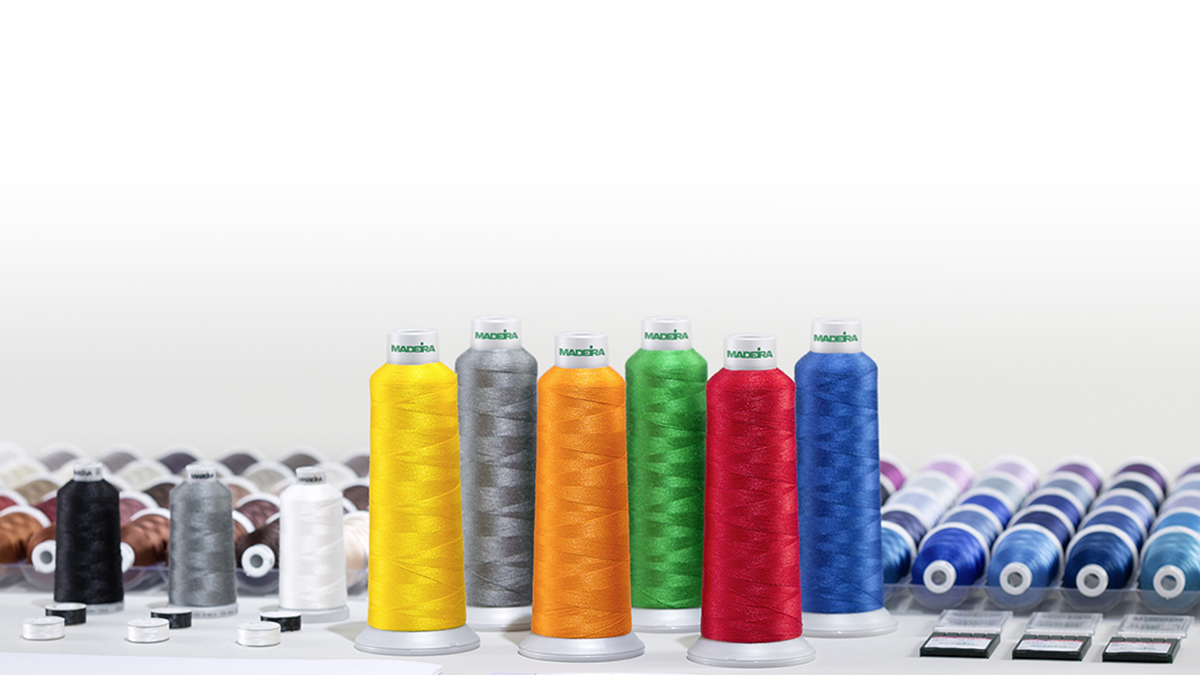 Insulating with viscose and polyester embroidery thread
For applications needing insulation and antistatic properties you may use any CLASSIC 40, 30 or 12 thread. Where antistatic is no matter but you are looking for fast drying and lowest water absorption we recommend POLYNEON 40 or POLYNEON FR when additionally flame retardancy is needed.
choose from 5 types of threads with different strengths
more than 500 colours available to design electrical circuitry
all threads optimised for use on industrial embroidery machines