Thick embroidery threads are useful and provide a special look and feel. Free your imagination and discover new embroidery options by using wool, metallic, effect or viscose threads in higher thread weights. We will give you all the reasons why you should consider using thicker threads, provide you with an overview of all the products available and tell you our best-practice tips on how to succeed with them. With our free test DST files, you can even try them today!
Thick Threads can help you to...
... fill up large surfaces
... create volume & outstanding 3D effects
... save stitches and thread
... add creativity
... implement handcrafted looks
... embroider decorative seams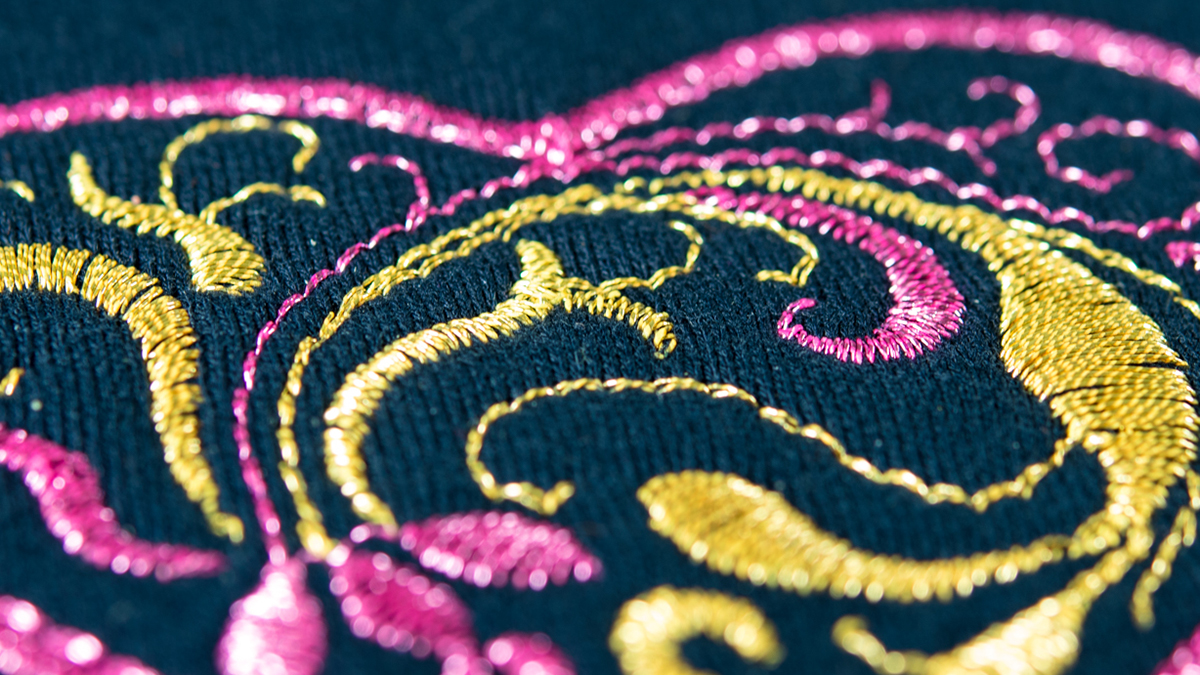 How to get ideal results with voluminous threads
Always pay attention to the needle recommendations when using thicker threads. The needle should always be big enough but as small as possible. For particularly thick threads, an enlarged needle eye is advised.
Increase the stitch densities when digitising for the respective thread weight
For particularly thick threads, avoid short stitches (less than 2-2.5 mm)
When using hairy threads the bobbin case should be cleaned regularly as the wool or cotton abrasion leaves lint
We recommend using a cut-away backing as tear-away backings tend to perforate faster
The thread tension for thicker threads should always be increased compared to standard thread weights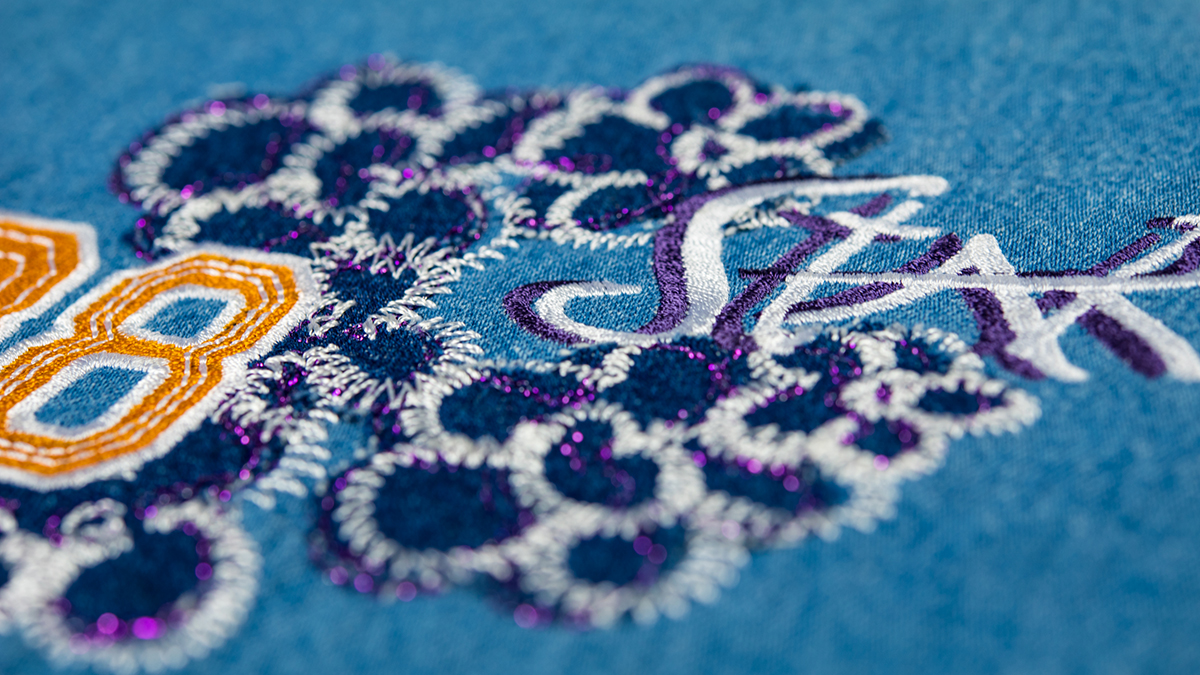 Note: For copyright reasons, these designs are not intended to be used in any other way. In particular, it is not allowed to repost the .dst files or to sell them, nor to commercialise the embroideries made using these examples.