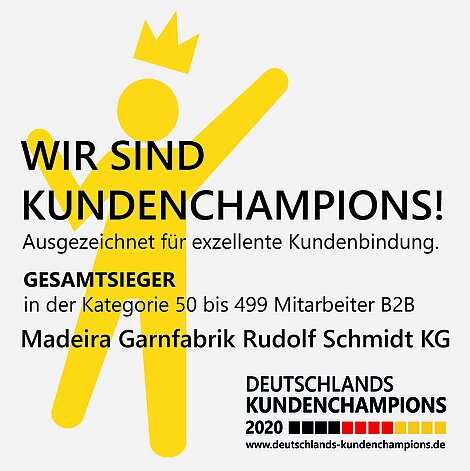 Thank you for choosing us!
"Deutschlands Kundenchampions" is a nationwide competition in which companies across all sectors are honoured for the quality of their customer relationships. This year, over 200 companies were given the chance to win the coveted title. Extensive customer surveys and scientifically based studies formed the basis for the evaluation. Madeira Garnfabrik was awarded first place in the "B2B - 50 to 499 employees" category and, with customer satisfaction of 96% and a fan quota of 49%, is well above the average in the business-to-business category. In addition to customers from Germany, consumers from Turkey, Spain and Austria were also interviewed as part of the independent market research. We would like to thank all of our customers and fans for the trust and appreciation.
Embroidery meets fashion - when traditional textile finishing technology meets young ideas. 17 fashion design students - an industrial single-head embroidery machine. The result: individual and unusual pieces. The cooperation project with MADEIRA and the AMD Munich shows: embroidery is up-to-date and trendy.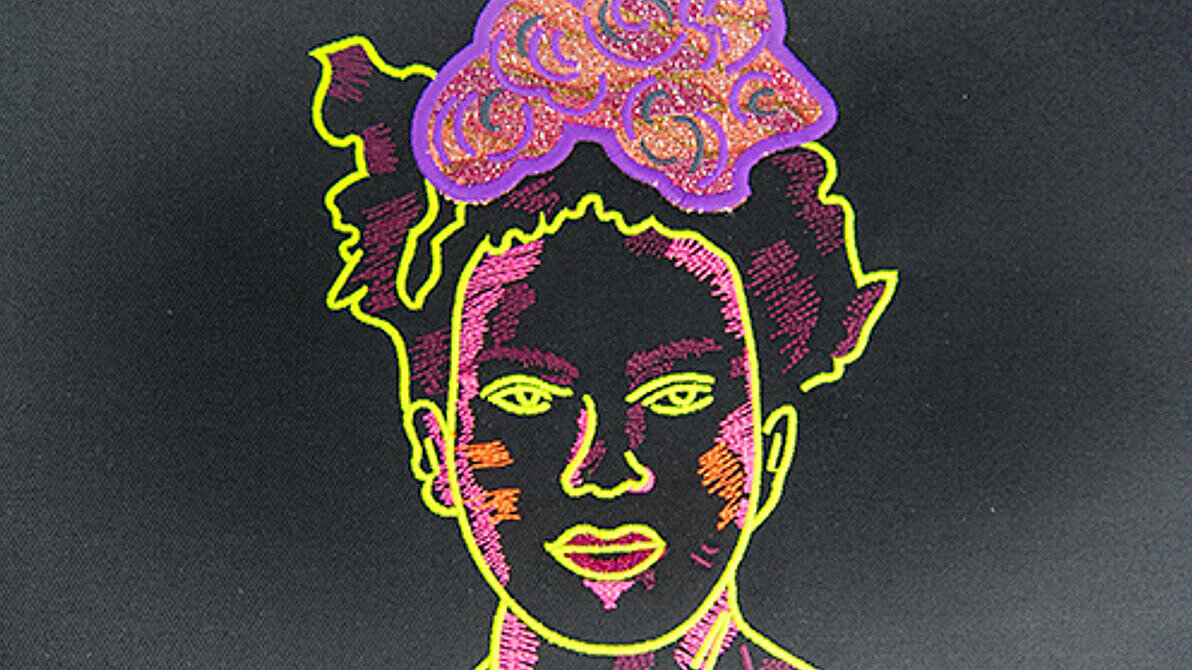 Make your business more profitable and efficient by learning from the experts! New knowledge improves productivity and helps meet customers needs with the highest quality embroideries.