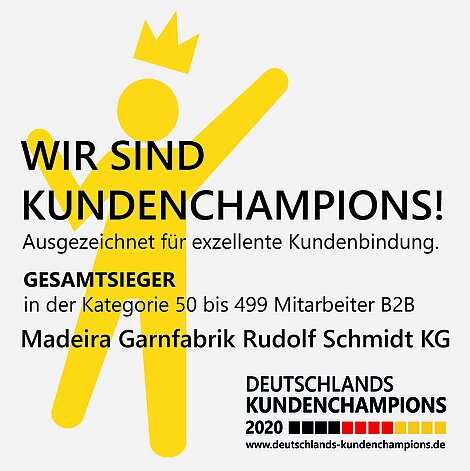 Thank you for choosing us!
"Deutschlands Kundenchampions" is a nationwide competition in which companies across all sectors are honoured for the quality of their customer relationships. This year, over 200 companies were given the chance to win the coveted title. Extensive customer surveys and scientifically based studies formed the basis for the evaluation. Madeira Garnfabrik was awarded first place in the "B2B - 50 to 499 employees" category and, with customer satisfaction of 96% and a fan quota of 49%, is well above the average in the business-to-business category. In addition to customers from Germany, consumers from Turkey, Spain and Austria were also interviewed as part of the independent market research. We would like to thank all of our customers and fans for the trust and appreciation.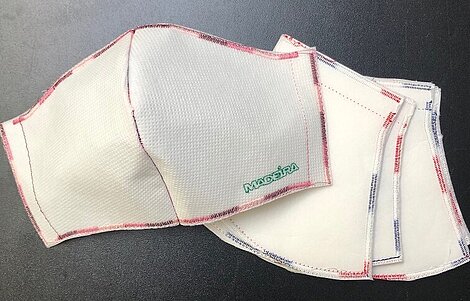 Do-it-yourself face mask - get our free embroidery file
We would like to contribute - together with you - to curbing the spread of the Corona Virus. ***We recommend to use firefox / chromium for the download instead of chrome.***

NEW FROSTED MATT 30
New for you, now available in 96 colors. Thick matte embroidery thread for eye-catching looks and voluminous effects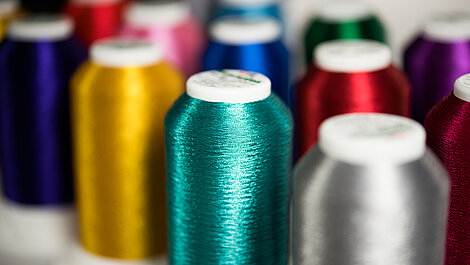 THE METALLIC THREADS for trouble-free embroidery
Our newly developed game changer, the easy-to-use metallic thread CR, is ready to help!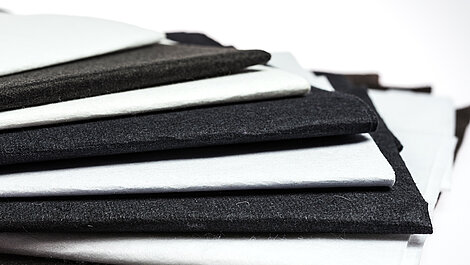 MADEIRA new stabilisers
Extension of the existing embroidery stabilisers program.In total there are 5 new stabilisers now available: 55g Weblon Plus, cut-away backing as a complementary weight class, 2 pre cuts and rolls 70g WEBLON Plus, cut-away backing, iron-coated, in 2 cut sizes 48g CMX, tear-away backing, iron-coated, rolls 70g SMX, tear-away backing, iron-coated, rolls 50g Easy Tear tear-away backing, rolls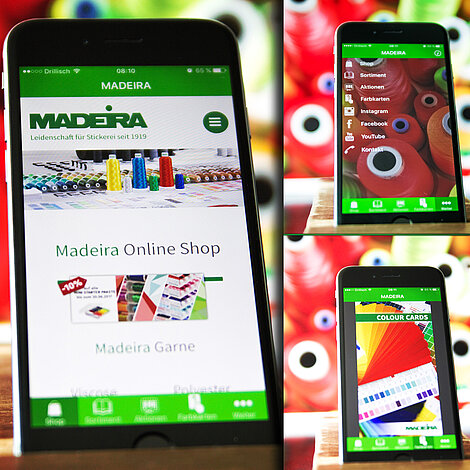 MADEIRA Garnfabrik App!
Take advantage of our new MADEIRA App now and never miss any of our discount promotions and other great deals! Now for iPhone, Android or Tablet! With the new and free MADEIRA app you now have direct access to the entire range of our online shop. In addition, you have our full product catalog, as well as our current range of color cards, always there and ready to hand. Take advantage of discounts and promotions that are displayed exclusively to you and only through our app! So you always get the latest offers as a push notification, so you will not miss a bargain. Download our app for free from the App Store or the Google Play Store and perform tasks conveniently from home, on the go, or in use from your smartphone or tablet!