One-stop source for embroidery threads and accessories
Explore Madeira's exhaustive offer of supplies for decorative and technical embroideries for industrial textile manufacturers. Here you can find high quality threads, innovations and accessories from a trusted, well-established brand. A convenient one-stop source for every professional.
Blending beauty, comfort or style with functionality is sometimes a challenge for textile producers. However, with the right innovative products, it is possible. Industrial embroideries manufactured with antistatic, flame-resistant, flame-retardant or electrically conductive threads will open new possibilities for your product development. Of course, you could also use other techniques to work with these threads.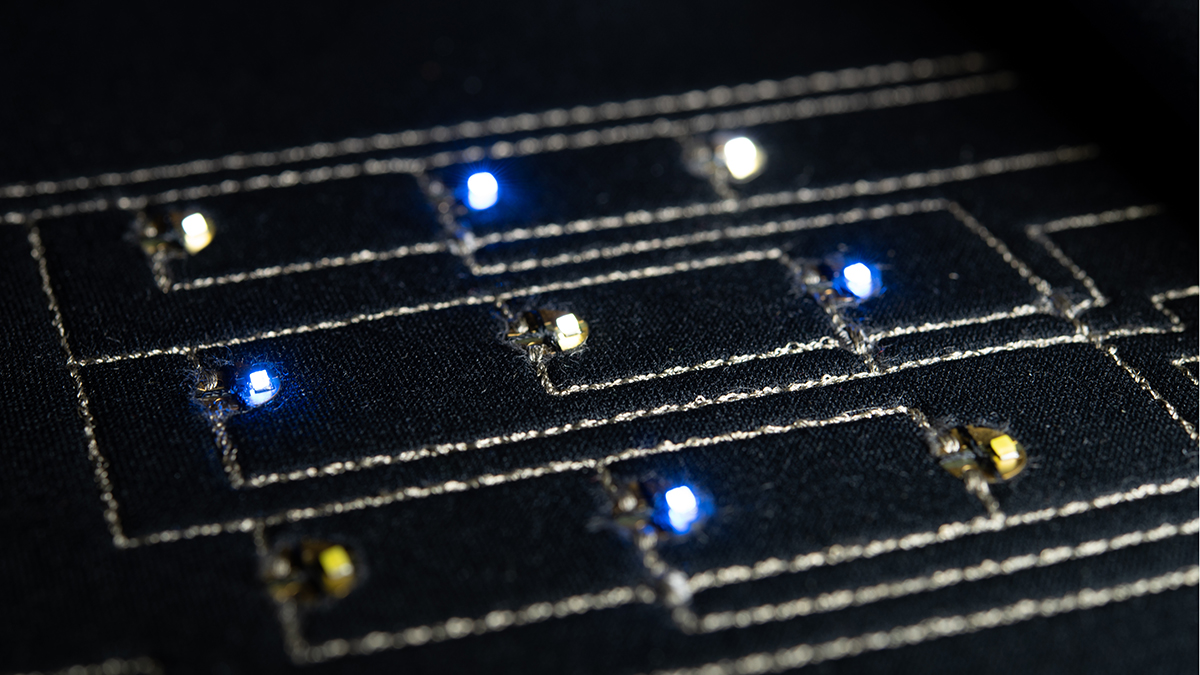 Specialist top and bobbin threads
Identifying the right choice of thread is not always easy and, depending on the project, some criteria might be more relevant than others. Generally, you must consider the appearance, thickness, care instructions and colour fastness, available colours and their consistency, for which type of techniques and machines the thread is optimised, and certifications and compliance with the norms you are required to fulfil. Additionally, the quality of the bobbin threads will influence your results and efficiency during manufacturing.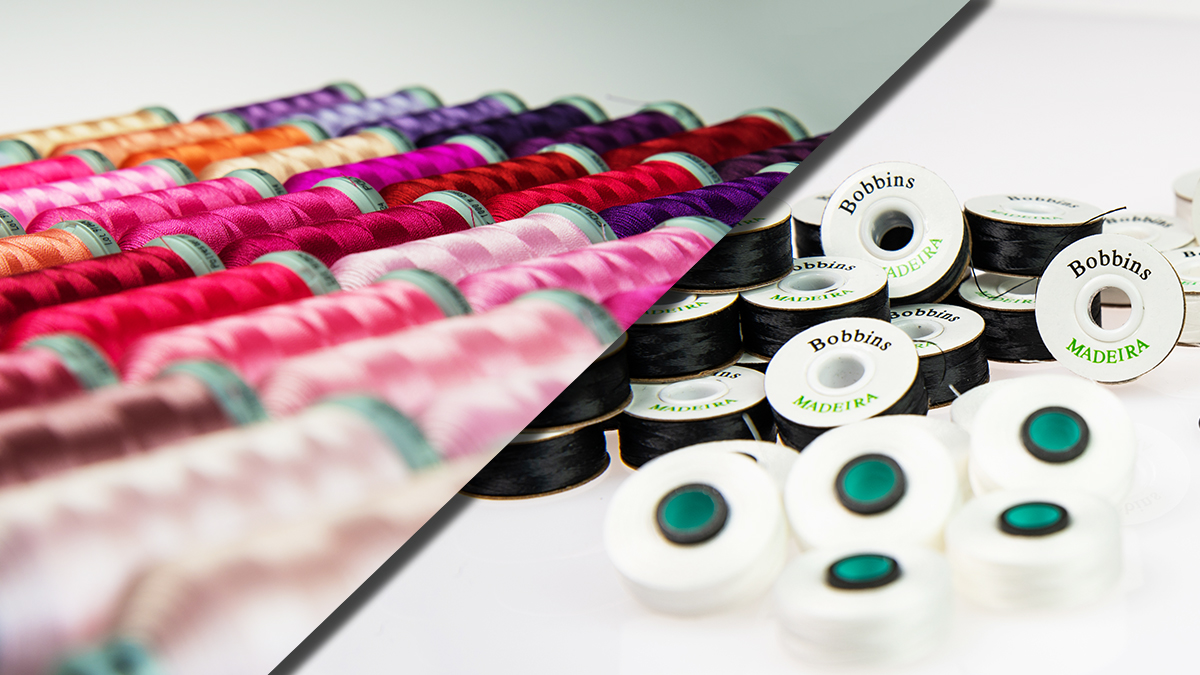 Suitable stabilisers and frames
Working with backings, and with toppings when relevant, ensures that your fabric is properly stabilised during and after production. Finding and using the right one really makes a difference. The type of material and the design play the most import role for the choice. You must consider the thickness of the stabiliser, the texture and composition (ensuring the removal of the stabiliser later, either by cutting or tearing or by use of a water-soluble backing); the fixation process (in a suitably sized embroidery frame, with a temporary adhesive spray or a self-adhesive stabiliser).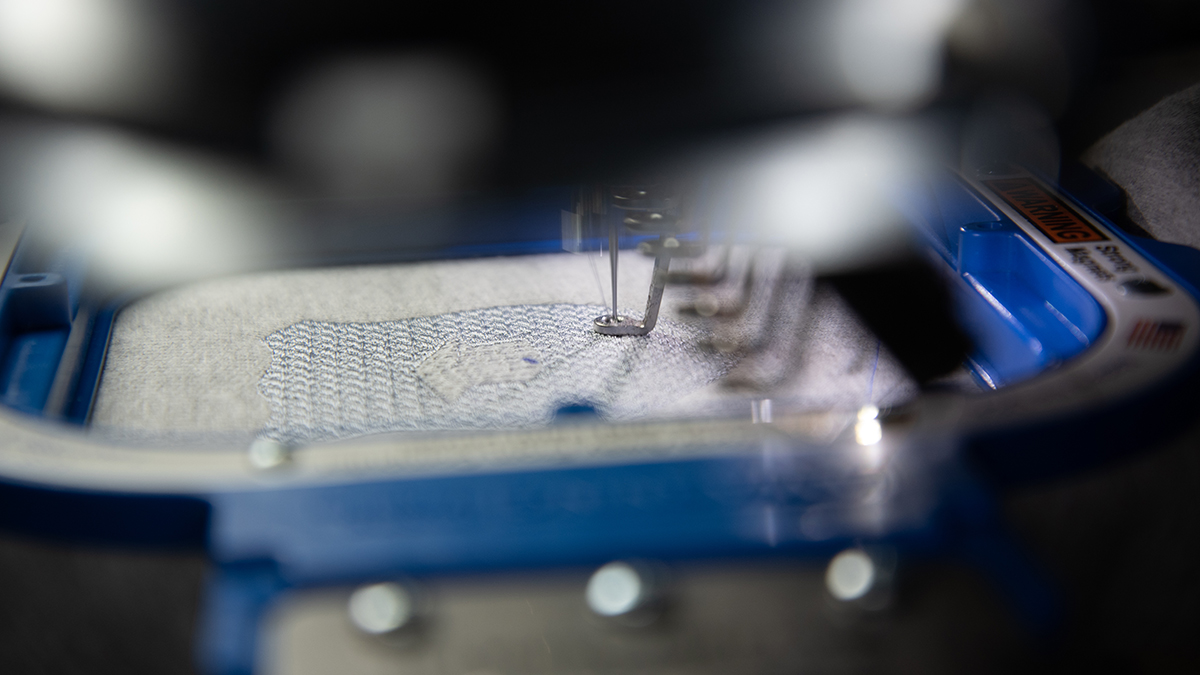 Needles differentiate themselves by their point style, shape, size and, when applicable, the properties of the coating. Depending on the embroidery machine which you are using, you need to choose the compatible forms. Each thread weight requires a suitable needle size, which is generally already specified by the producer. The needle tip is important in relation to the type of material that needs to be embroidered. Some needles might have a special coating or shape to make them, for example, more resistant or suitable for special threads.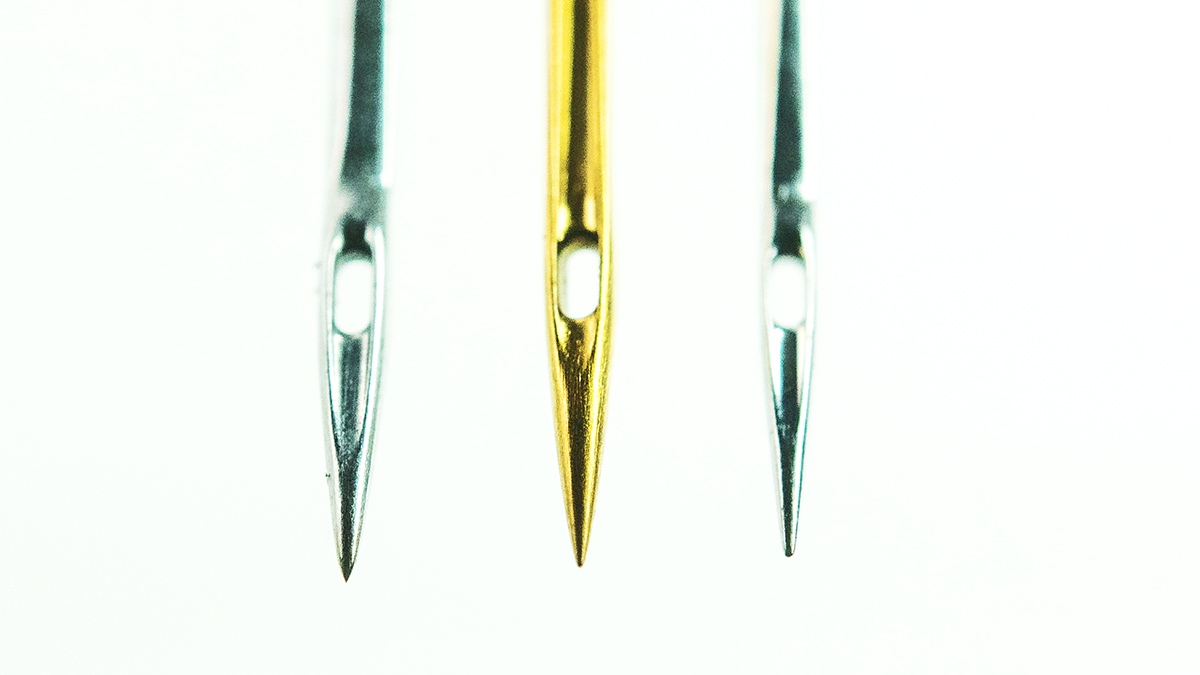 The design you have created or chosen needs to be digitised with dedicated software so that industrial machines can automatically embroider it. First, you need to review your idea and simplify it to the point that each single element is absolutely necessary and sufficient. For decorative embroideries, the length and density of the stitches will determine whether the fabric will be properly covered, the details clear, the production process smooth and the final result beautiful and resistant over time. When using conductive threads, additional information from the field of electronics must be considered, so that the end result will be also functional.