Most of our premium-quality embroidery threads are available as starter kits in three sizes or as assortment boxes. A starter kit offers you a comprehensive selection of the most beautiful threads and colours, often with corresponding bobbin threads and needles. The assortment boxes are the perfect tool for colour matching and sampling as you get all thread colours on full 1000m Mini Snap Cones (MSC).
Whether you want to get started with only a few colours, want to discover all available shades of a specific colour, need a sample set of all embroidery thread types with bobbins and needles or a complete assortment of all available viscose or polyester thread colours, one of our starter or assortment kits or boxes is certainly made for you. Take your time to discover what you need, ask us for support or order directly in the shop. We are always close at hand and at your service.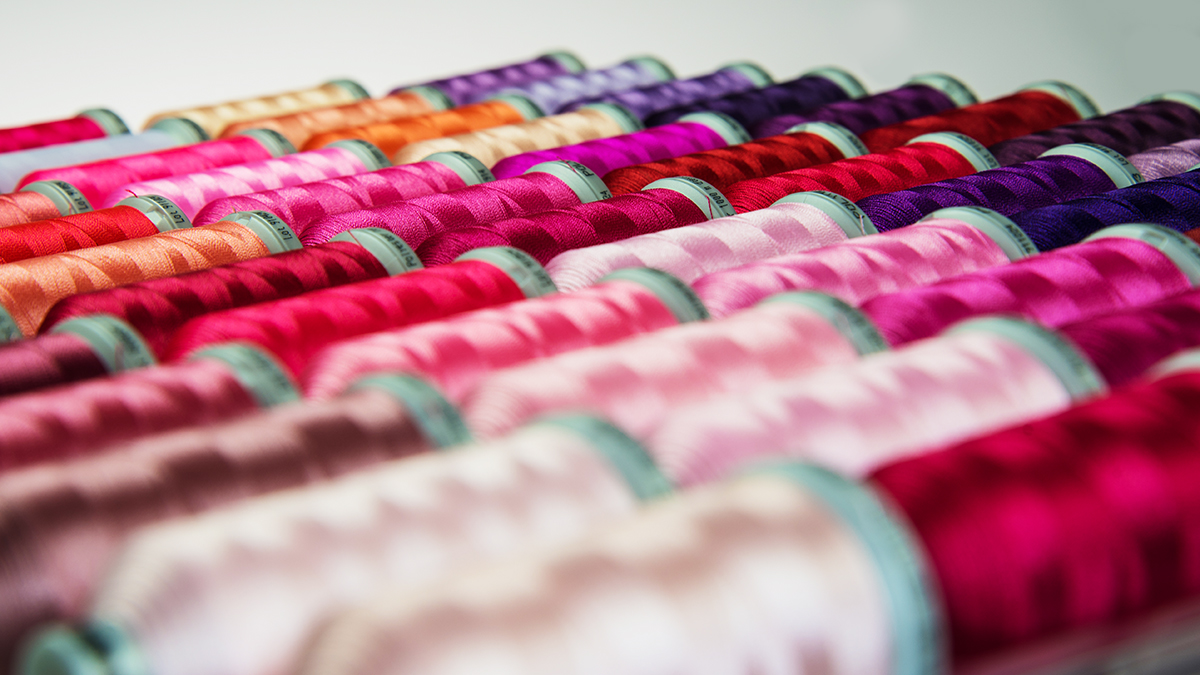 Personalised embroidery starter sets for machine dealers and textile manufacturers
Create your individual starter set together with us from our one-stop-shop embroidery supplies portfolio. Choose from premium quality threads, a large selection of backings and toppings, needles and embroidery tools to assemble the set best suited for your embroidery customers. The set supports both new machine customers in getting started with a great selection of consumables as well as contract embroiderers in correctly using the threads you have specified for your garments.