High performance for embroidery and decorative sewing
The top and bobbin threads and how one works with them impacts the productivity, the appearance and resistance of the design, the consistency of the results, and the functionality and certification of the final product. To identify suitable embroidery threads for a project, you need to evaluate their shine, texture, colour palette, thickness, make-up, quality, colour fastness, robustness and how they function during production. Whether you plan to design or personalise textiles, to produce promotional or fire-resistant items or to add smart features, we will help you to choose the best performing threads. In Madeira's one-stop shop you can find a variety of threads and supplies for embellishments, technical embroidery and decorative sewing.
With the correct settings, bobbin thread will only be visible on the back, but the correct choice is important because it determines the quality of the embroidery. Usually, the quantity of thread needed for a design is shared proportionally as 1/3 bobbin thread and 2/3 top thread. To achieve a nice, even embroidery appearance, you always need to take care to set the thread tension correctly. The ready-to-use pre-wound bobbins save time and ensure a constant length and uniformity. You can also wind the bobbin thread from cones yourself.
Madeira offers both options: various pre-wound bobbins and cones with strong, fine and lint-free polyester threads that work with any top thread, regardless of the composition or thickness.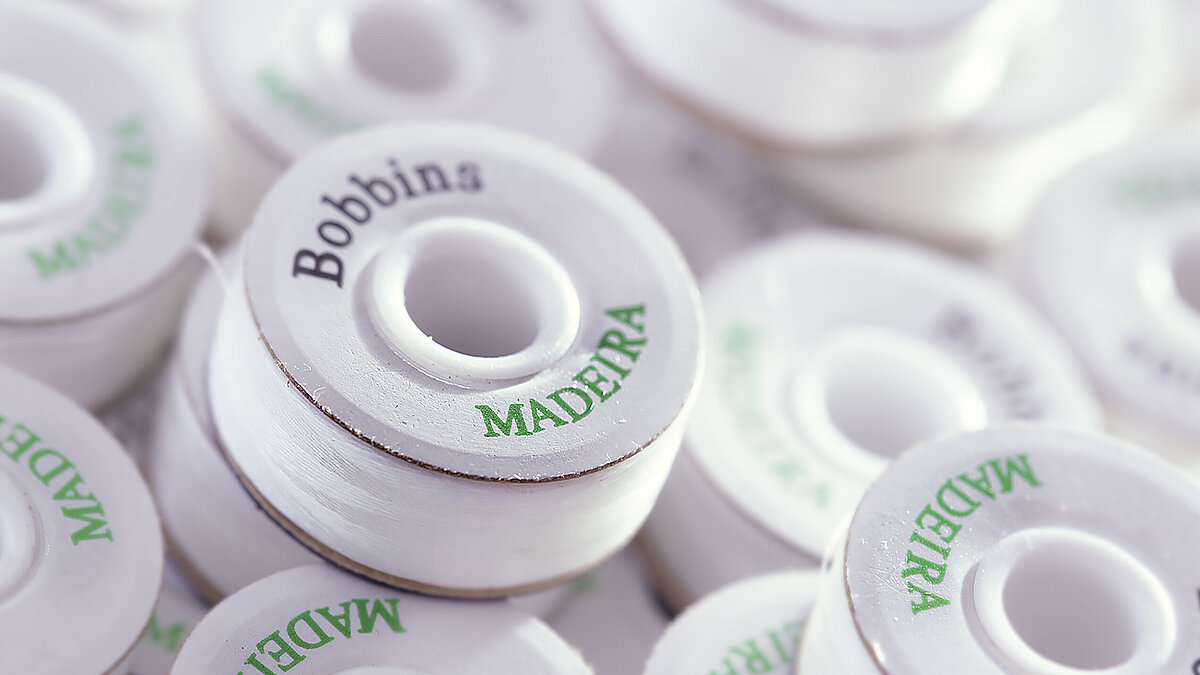 The scope and final product
Embroidery can be used for decoration, personalisation or adding functionality to textiles. Depending on the purpose, you can choose ornamental or technical threads. Additionally, the manufacturing processes and usage/handling of the final product may require certain properties, such as fire resistance and colour fastness when exposed to to light, perspiration, various washing or drying temperatures and procedures. Furthermore, specific certifications might be mandatory, such as for baby textiles.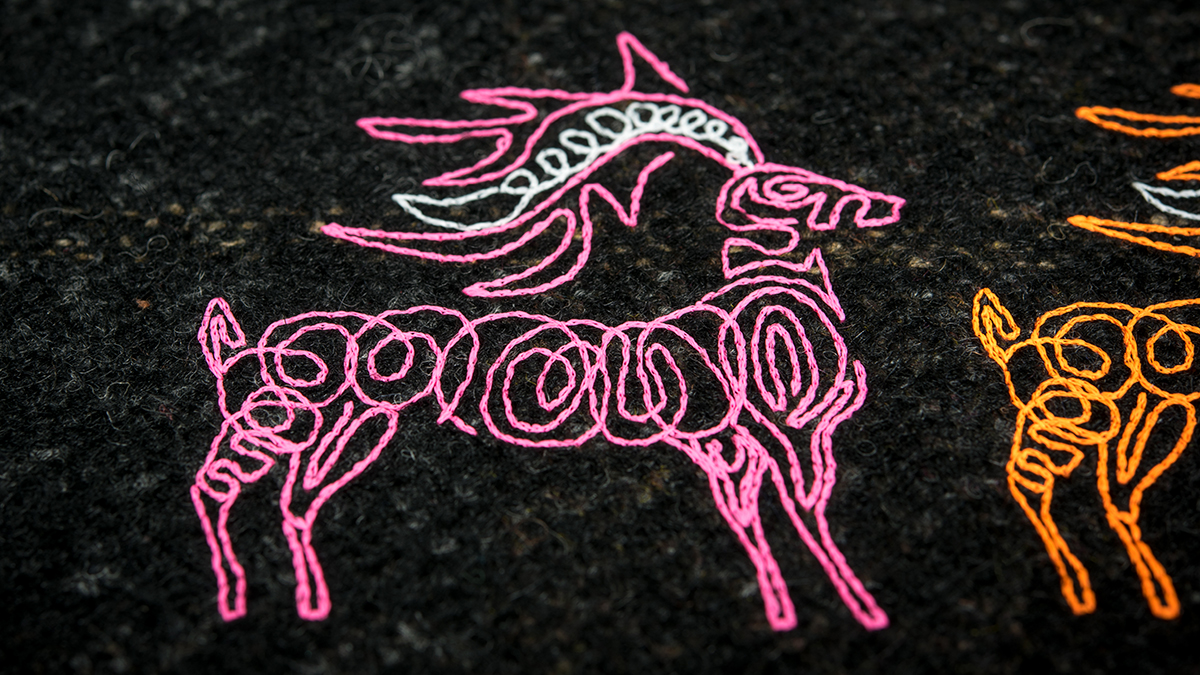 One of the main decisions regards the look and style of the complete design and its individual elements. One type of thread or a combination of different ones could be used for achieving the desired look and feel. The strongest shine is provided by metallic threads, followed by rayon and regular polyester threads. You could also consider matte, hand-crafted or glowing effects.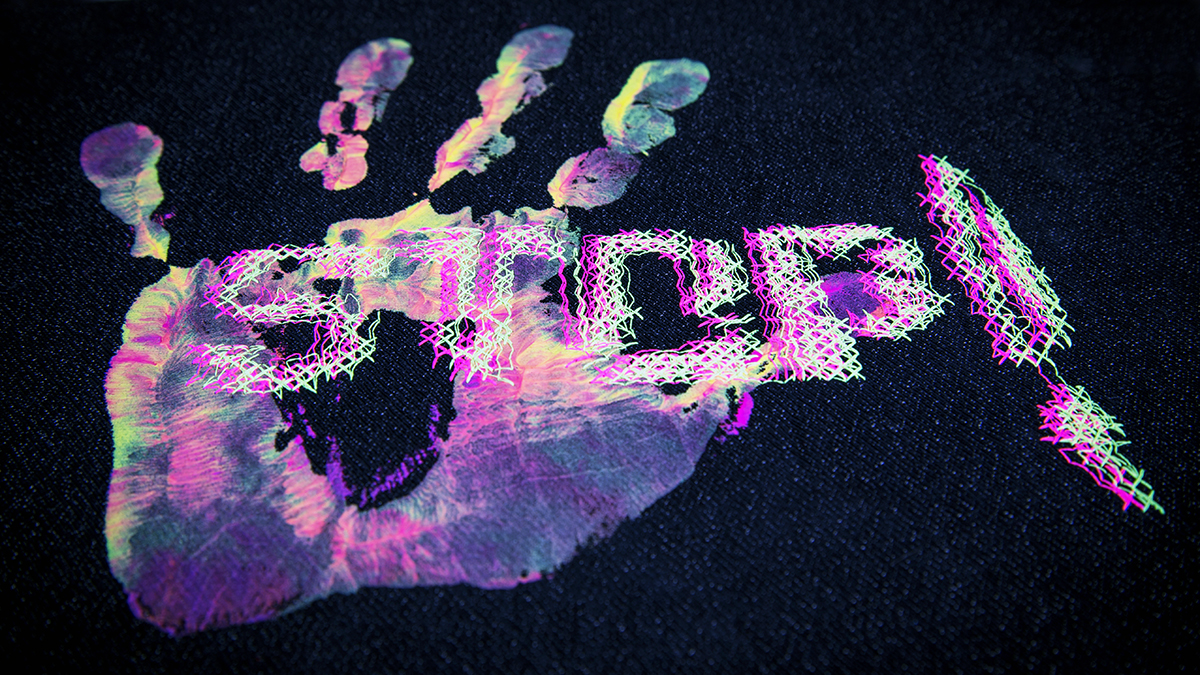 The size, contours and highlights
The standard thread count in embroidery is 40 and is expressed differently than for sewing threads, where the equivalent would be ticket 120. Thicker threads - e.g. weights 30 or 12 - allow for a quick filling of areas, while thinner ones - e.g. weights 60 or 75 - make it possible to embroider very small designs or elements with precision. A good mix of thread types and thicknesses will highlight chosen areas, create eye catchers and provide amazing clarity.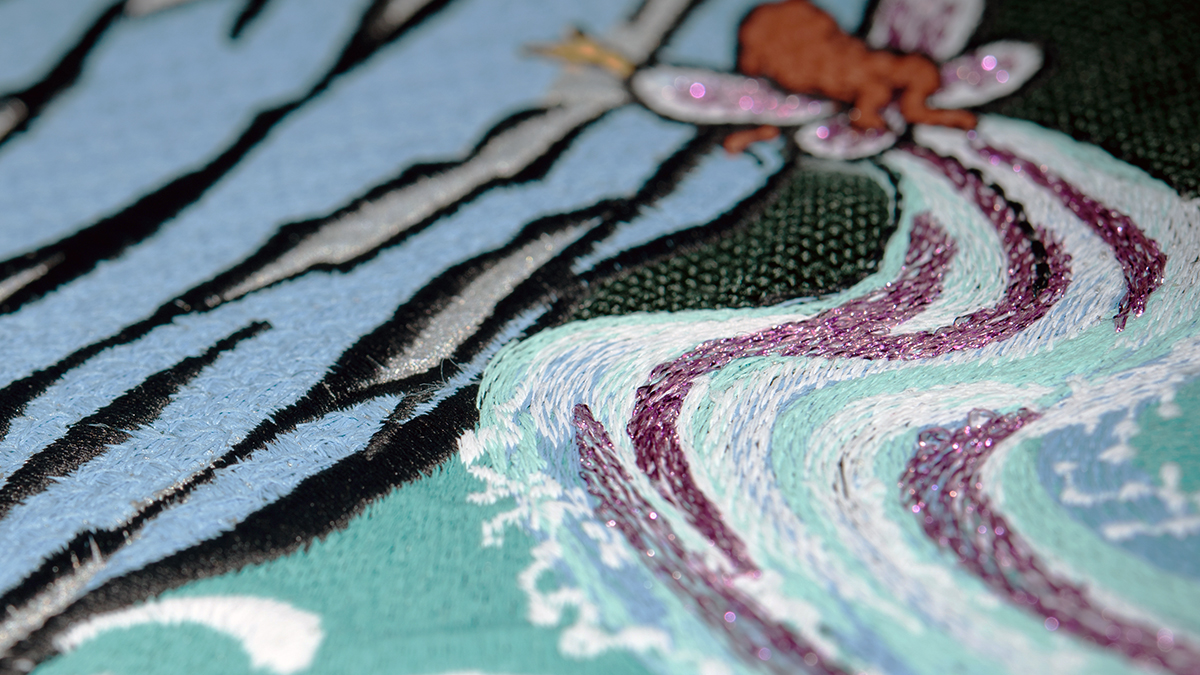 Embroidering requires, beside the top and bobbin threads, suitable accessories such as backings, needles and embroidery frames. A one-stop supplier is convenient and offers a full package of products that work well together. Madeira is dedicated to serving embroiderers at the highest standards by offering a variety of standard and specialist products and professional support.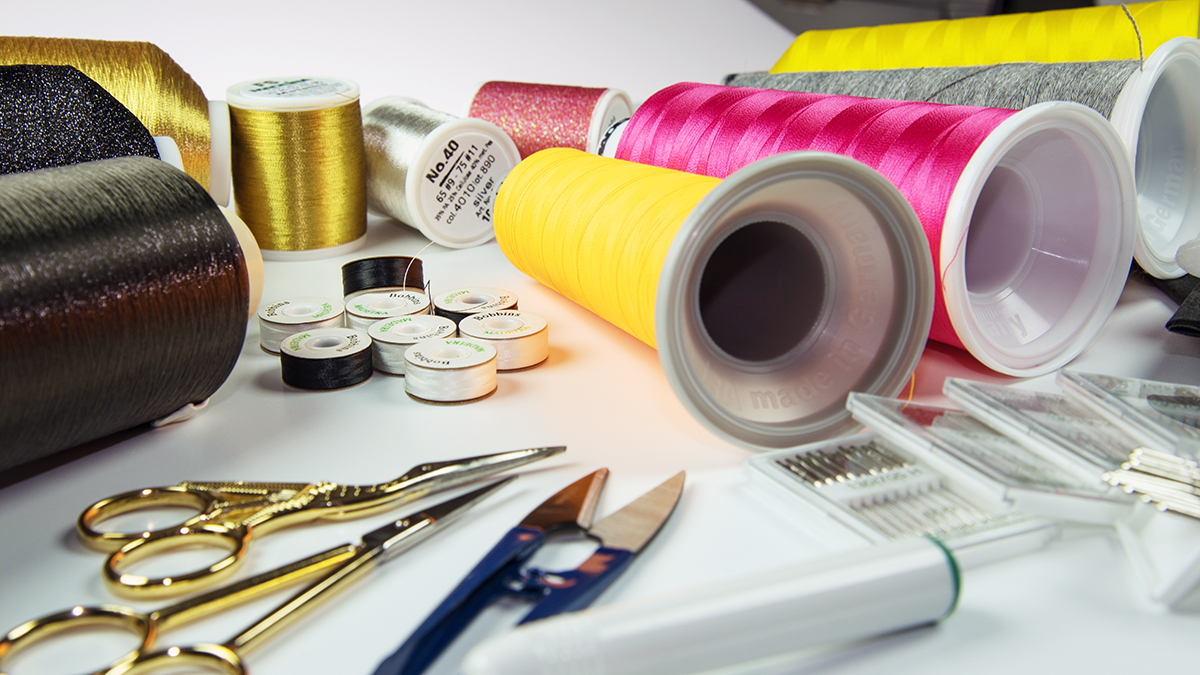 Colour range and consistency
The variety of nuances or the availability of an exact match is important, especially when embroidering logos, colourful designs or shading effects. Low tolerance limits assure consistency between the dye lots and the references presented in the shade cards and therefore reproducible results during manufacturing. The Pantone® convertor helps in finding the best matching thread codes. The presence of the brand in the punching software facilitates setting the project. Sometimes, additional shades may be required. Depending on the quantity needed, these can be developed and dyed to order.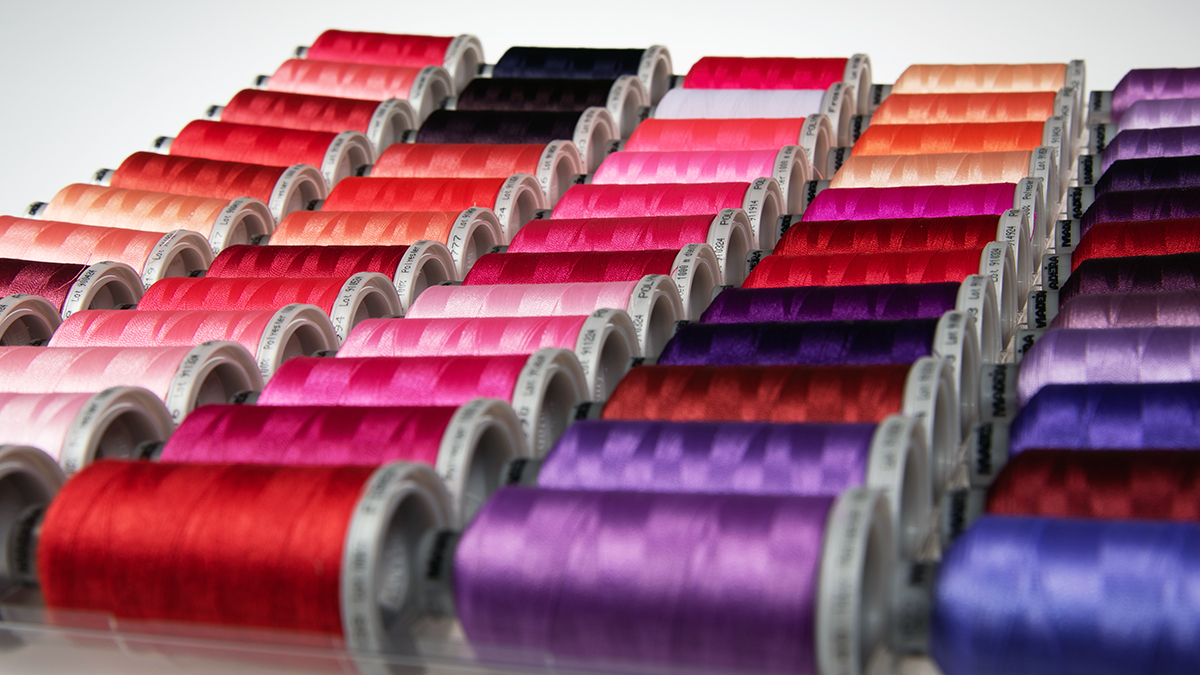 In comparison to other decoration techniques, embroidery on textiles makes them valuable, stylish and precious. But there are also other reasons that speak for choosing good threads. Being produced from premium raw materials in certified and ecological factories means that such threads will work smoothly, without breaks or looping and at high speeds on different embroidery machines. As a result, they reduce time and stress and guarantee durable results. Proper put-ups, quantities and assistance also help for optimized manufacturing.