Embroidery toppings and speciality materials
Voluminous materials can be quite a challenge to embroider. Fortunately, someone invented toppings. Even if it wasn't us, we offer a selection of water-soluble embroidery toppings to help you create great designs with stitches that don't fall into the fabric. They prevent intricate parts of the design from sinking into the fabric, avoid the fabric's colour shining through and can easily be washed away with water, leaving no residue on the embroidery.
Our selection of speciality materials for embroidery covers 3D foams, soft inlays and adhesive films to fix all sorts of badges and patches. Foams are a great solution to create great looking designs on caps or bags while comfort-wear inlays cover the embroidery backing and are soft on the skin.
Stabilisers to disappear without a trace
We offer a quality selection of water-activated toppings that prevent the intricate parts of a design from sinking into the nap or pile of a fabric - such as knitwear, towelling or fleece - and getting lost. Toppings are also a suitable solution as a second stabiliser during the process of embroidering stretchy active wear and are washed away afterwards.
Depending on the Madeira subsidiary or distribution partner you work with, different brands (e.g. Avalon in Europe and E-ZEE Aqua® Supreme in the US) and a portfolio adapted to your local needs will be available.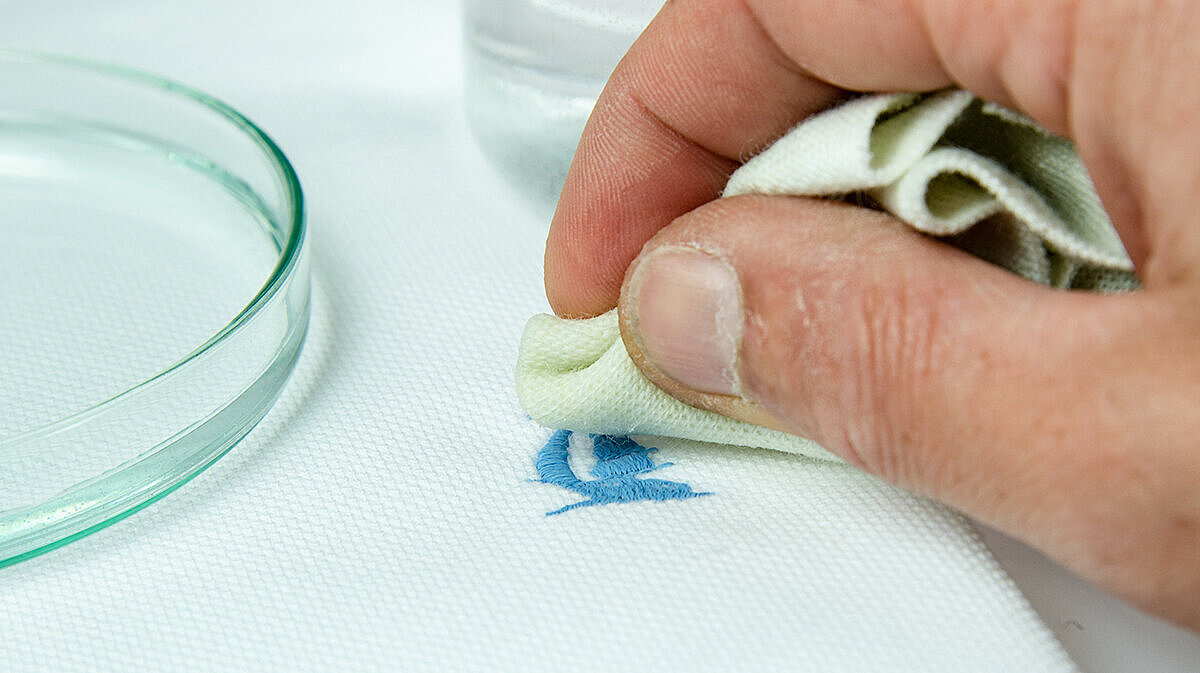 Topping films help embroidery keep its shape
Fusible soft inlay for embroidery
The bi-elastic soft embroidery inlay is purpose build to cover the entire back of your embroidery and is particularly smooth on the skin. Simply fix by ironing with a heat press. The bonding is re-activated every time you iron the garment, making it long-lasting and safe.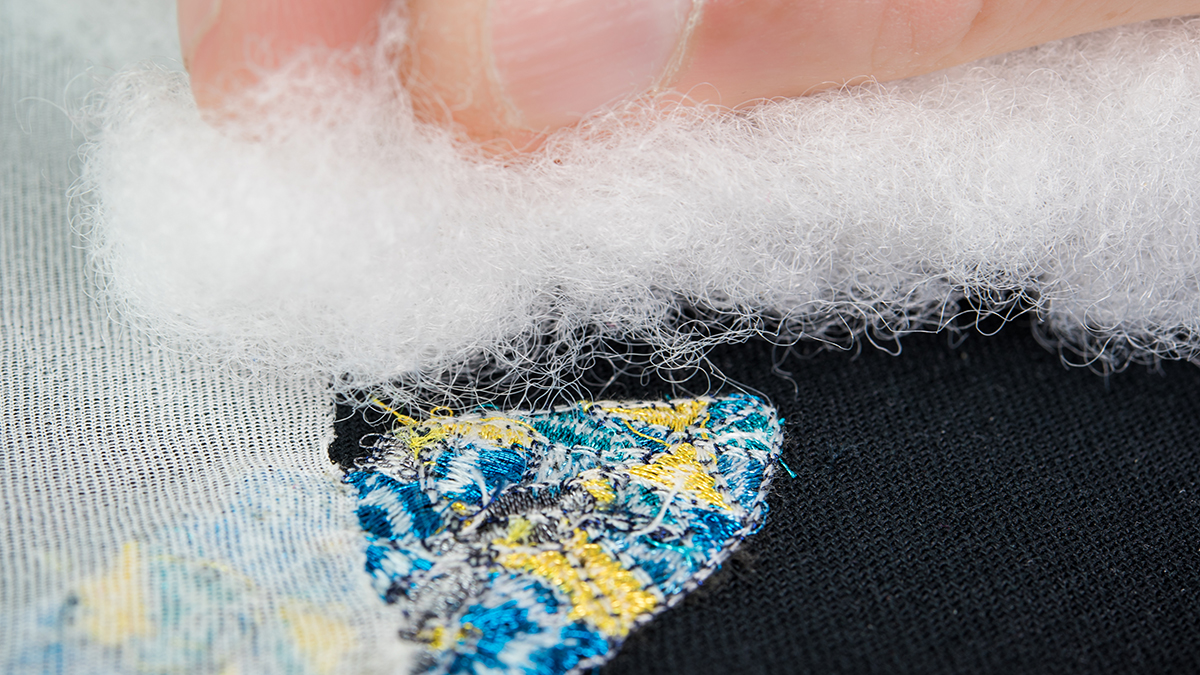 3D Foam to give your embroidery design creative shape
3D elements can make your design unique and outstanding. Shape highlights into your design by placing the bodybuilder pre-cut material on your design, cover it with stitches as programmed and simply remove it thanks to its great preforation characteristics even from smaller letterings. Contact your...