In smart textiles, the use of hard and traditional materials for electronic circuitry is often problematic as they are not flexible enough, tend to crack, are not washable and don't feel comfortable on the skin. A solution are high conductive embroidery threads, especially designed for electronic applications of all kinds. Invisible hidden between two fabric layers or smooth directly on the skin, they are as flexible as any other yarn and can be used to create circuitry for sensors, actuators, heating, sound transmission or to contact LED sequins.
Embroidery know-how meets machining competence
In-depth embroidery know-how and cutting-edge manufacturing technology transform Statex's well known Shieldex yarn into a state-of-the-art embroidery thread with unrivalled machining performance. This polyamide thread with durable 100% silver plating around every single filament offers high conductivity and optimised contact points and circuit paths. Also usable as sewing thread, it is the smart choice for innovative textiles in sportswear, workwear, medical, fashion, automotive, home textiles or many other e-textile applications.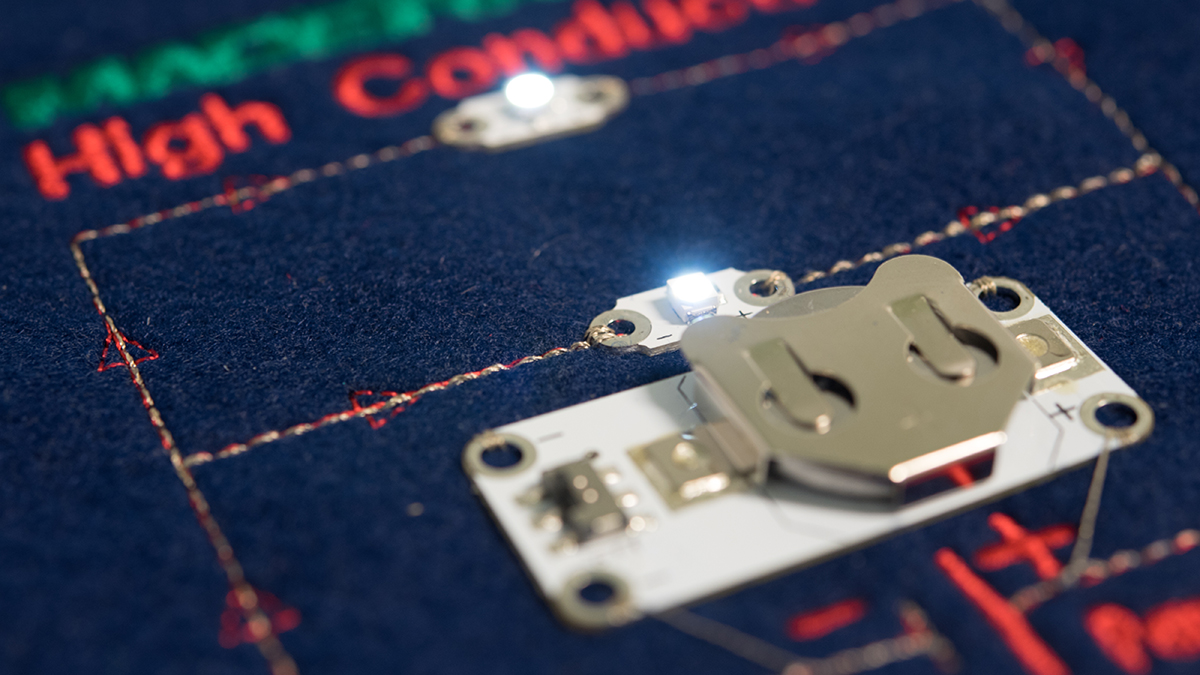 How to change the resistance of textile circuitry
A changeable resistance is important for controlling the conductivity of textile wiring. This can be achieved by varying the number of stitches or the amount of thread used. Simply spoken, the resistance drops when using more conductive material. In embroidery, this can be done by stitching several running stitches or by combining running stitches with an overlayed satin stitch. The use of conductive bobbin thread in combination with several running stitches can reduce the nominal resistance of the individual thread by up to 90%. The length of the textile circuitry, thread tension and stitch density also influence the resistance. For this reason, it is highly recommended to always run your own tests and measurements to find the perfect solution for your application.