Metallic threads add a fanciful, eye-catching and prestigious beauty to designs. Madeira has developed and now offers a wide range of such threads that can be used by specialists as well as beginners. Our focus lies on the softness, easy usage and productivity, as well as suitability for various techniques and materials. As a result, some versions have a superior resistance to harsh treatments and industrial cleaning. All of them are optimised for industrial embroidery machines and some are also particularly suitable for sewing. Different constructions, looks and brilliant metallic colours provide a wide range of options for adding sparkle, luxuriousness and glamour to textiles.
There are various ways to produce such threads. Most often, a coloured metallic foil is wrapped around a core made, for example, from polyester. But regardless of the manufacturing process, the quality remains a critical criterion when making a choice.
Good quality helps during production, as the yarn will not shred on the embroidery machine and the metallic layer won't split, leaving the core exposed. Additionally, the embroidered or sewn design will have an intense shine that will last. A simple method to test the wrap is by running your fingers down a strand of thread and observing whether the strips of metal are stable or fall off.
We treasure the efficiency and excellent results that the high-quality products provide. Madeira has a long history in creating the innovative, captivating, performant and soft-feel metallic threads FS and Supertwist.
And we have news! Recently, we have launched CR, a resistant and colourful thread aimed at making metallic embroidery accessible to everyone and awe-inspiringly easy.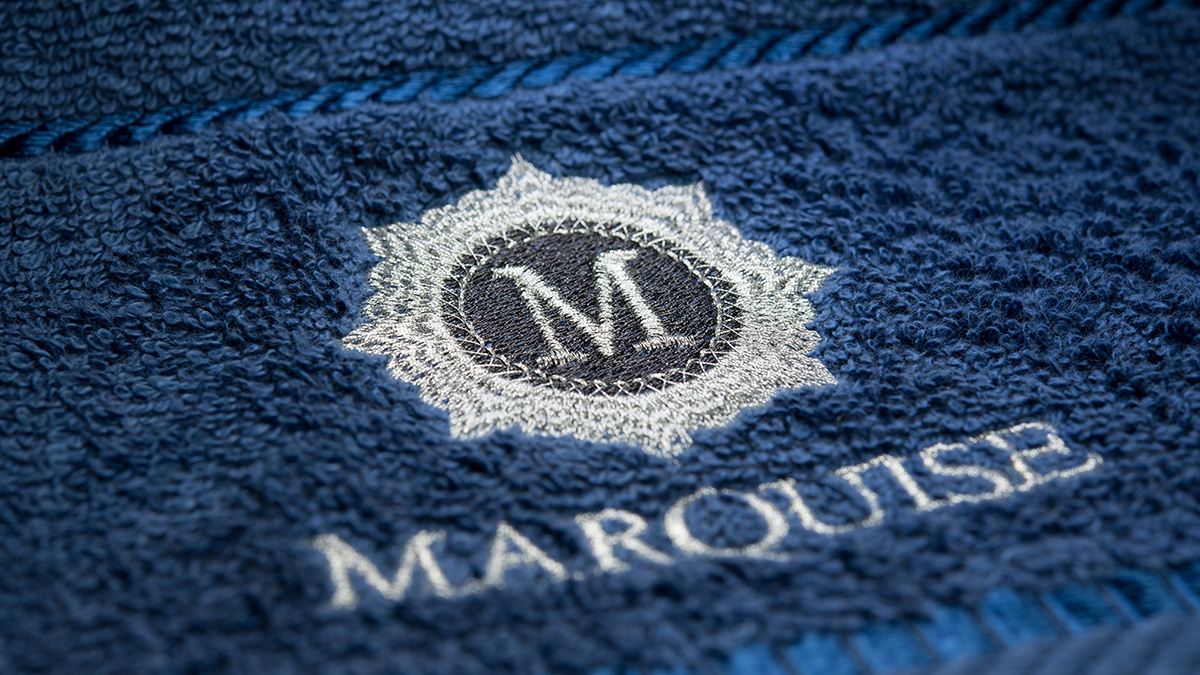 Textured, sparkling, lavish, subtle, strong shades or delicate pastels? Madeira's selection of metallic threads in different weights, structures and colours offers a spectrum of opportunities and possibilities for textile professionals to integrate dazzling shine into textiles.
For fashion, emblems, carnival, the stage, special occasions, religious and traditional items, home textiles, clothes and accessories for children: in this portfolio of products, you will find a solution for adding elegance and brightness to logos and designs, even when using demanding materials such as fine fabrics, denim or leather.
Straightforward, uncomplicated, brilliant and pleasant: this is how we would like your experience of working with Madeira metallic threads to be. Therefore, we are also close to you, wherever you are.